1. The Soulmate Equation, by Christina Lauren
I find that Christina Lauren books are either straight-up rom-coms or dramedies, and I usually prefer their more serious stories to the fluffier ones. However, The Soulmate Equation was a surprising blend of these two extremes, and I ate it up completely. I love when the sexiness of certain romance novel scenes is just so palpable on the page, and this was especially true of this book.
2. Wild at Heart, by K.A. Tucker
This is the sequel to The Simple Wild, but it's true to the first book's voice and it stands on its own without foiling the world the original established. Another thing about the romance genre is that a sequel based on an existing couple rather than others in their community often falls back on breaking up the pair, but Wild at Heart avoids this in a way that feels very realistic.
3. The Viscount Who Loved Me, by Julia Quinn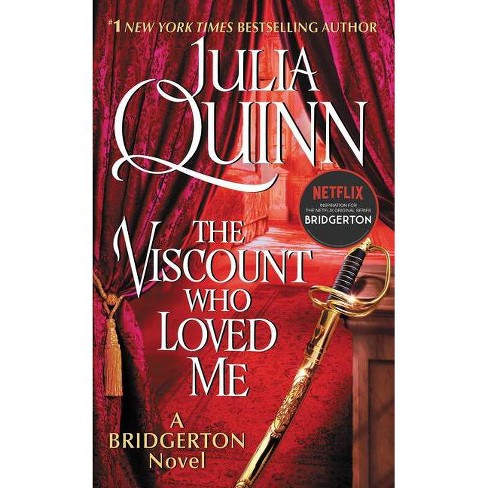 After finishing Season 1 of Bridgerton on Netflix, reading its eight-book series was my salvation of winter 2021. I adore Quinn's quippy writing style and how her books manage to focus almost entirely on its main couple without feeling dull or slow. The Viscount Who Loved Me is the second of the series and the basis for the TV show's upcoming season. Although I have a soft spot for Benedict and Sophie in Book 3, I loved how this book made me feel so invested in Anthony, a character I was a little lukewarm about after watching the show. Its heroine, Kate, is still my favorite of the books' love interests, and I can't wait to meet her onscreen!
4. The Edelweiss Sisters, by Kate Hewitt
I always gravitate to World War II stories when it comes to historical fiction, so I'm pretty familiar with their usual tropes/plot points. The Edelweiss Sisters provided something different. Three Austrian sisters who have a budding group singing career before World War II find themselves on separate paths as chaos hits Europe. One becomes a nun, another joins the Resistance, and one begins a romance with a Jewish man. Some World War II novels can also rely more on horrific events than strong writing and characterization, but this impressed me on all levels.
5. Thanks for Waiting: The Joy (& Weirdness) of Being a Late Bloomer, by Doree Shafrir
I do consider myself a late bloomer in some areas, so this memoir by podcaster and journalist Shafrir about independence, career struggles, and finding her perfect match felt very relevant. The key factors I need to love a memoir are a relatable topic and beautiful writing, and this hit the mark.
6. To Sir, With Love, by Lauren Layne
I had been hearing about this book when one of my best friends, who's not a huge reader, told me that she finished it in one sitting and loved it. Set up as a 21st-century You've Got Mail, this is just the purest and warmhearted romance and New York love letter you can ask for.
6. The Paper Palace, by Miranda Cowley Heller
I went into this knowing only the bare minimum, and little did I know that it would supply my literary kryptonite of an engrossing multigenerational family saga. Finishing The Paper Palace produced a severe reading drought of nothing else clicking for me, and I cannot recommend it enough.
7. In a New York Minute, by Kate Spencer
This doesn't actually come out until March 2022, but I received an early copy via NetGalley. Immediately after getting fired, a woman gets her dress stuck in the subway doors, and a handsome stranger comes to her rescue with his suit coat. Another passenger captures the moment in a soon-to-be-viral video, making the pair New York celebrities and reuniting them in several unexpected ways. Like To Sir, With Love, this story just delighted me in every possible way.