Favorite TV shows formulate in your consciousness in a different way than favorite movies do. Favorite movies often stem from sometime in childhood, when you had ample time to watch and rewatch and when obsessions were encouraged. These are less likely to fade away from your favor because they're so reminiscent of how you became who you are. These stay embedded in your mind, serving as an ever-faithful time capsule that triggers your brain to recite lines and reenact scenes like nobody's business.
Favorite TV shows are liable to change over time, molding to fit the phase of life you're in, and you may outgrow these more quickly. Such is the case for me with this list, and the favorite shows I decided upon only were mostly newer shows that feel particularly monumental to who I am and what I'm drawn to.
1) Friends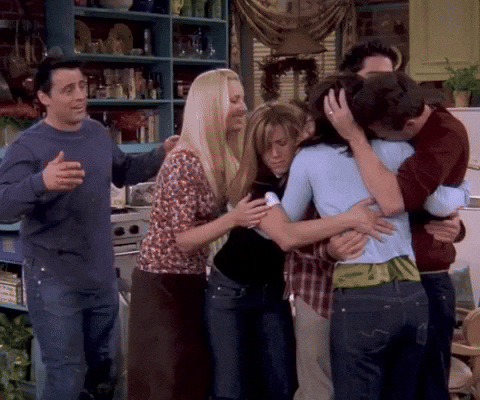 This is the most constant of my TV favorites. It hooked me from an early age, so it really blows my mind when I hear about people in their late teens and twenties watching it for the first time. I don't watch it as often as I did then, but its take on friends-as-family, clever wordplay, and physical comedy is the ultimate recipe for comfort in my book. The Thanksgiving episodes remain a must-watch every year, and, yes, I'm a total Monica with underlying qualities of Chandler and Ross.
2) Lost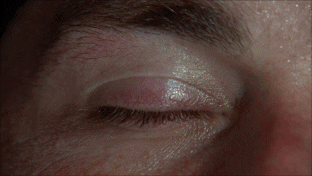 I've mentioned before that finishing Lost inspired me to pursue entertainment journalism, and as a gradual result, I was lucky to spend almost two years in a dream position in that field. It was the first series I watched that showed me the power of television storytelling and how the medium could be used to its full potential. I stick to the belief that it kicked off the flashback trend in TV dramas, and as seen with NBC's Manifest, its mystical plot and ensemble cast are still inspiring the basic structure of so many shows.
3) The Middle
In addition to Everybody Loves Raymond, The Middle is the closest existing TV portrayal of my family. We watched this one from the beginning, and our real-life situations always closely mirrored what was happening on it at the time. Reruns provide a dose of nourishing nostalgia and, seeing as I once watched episodes on a international flight that was homeward bound, revisiting it will always feel like coming home.
4) Call the Midwife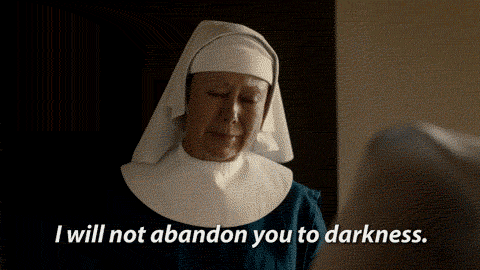 Nothing is quite like its earlier seasons, but Call the Midwife continues to produce gripping, emotional content exploring women's rights, reproductive and medical health and history, and the power of female strength. The support and love these characters show for each other gets me every time, and I love how this is a popular drama with female characters of all ages who easily pass the Bechdel test every episode.
5) Gavin & Stacey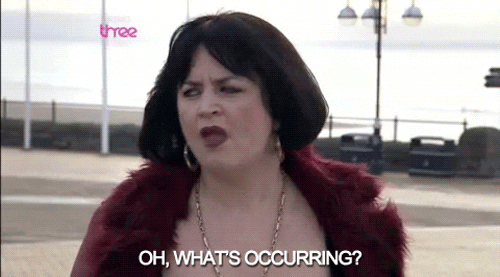 The American sitcoms highlighting people who like and are always kind to each other never really resonate with me. But when this similar theme is packaged in the English-Welsh trimmings of Gavin & Stacey through the lens of two different families coming together to support a new couple, it just warms my heart. If you struggle to understand British humor, this may not be for you, but check it out if a slice-of-life comedy exploring friendship, love, and blended family is your kryptonite.
6) Sex and the City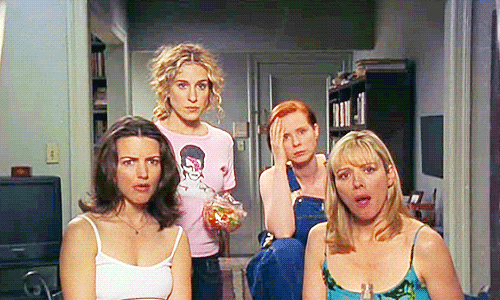 Sex and the City has become a top comfort watch for me. Just recently, I suddenly longed for the gaudiness and tension of the girls' Atlantic City trip and its precise depiction of how weekends away with your friends graze over existing cracks in your relationships and your new lifestyle differences. And so it was streamed. There's a SATC episode for every mood and situation you face, and while its world and some of its quips are outdated or fantastical, its emotions are universal.
7) Timeless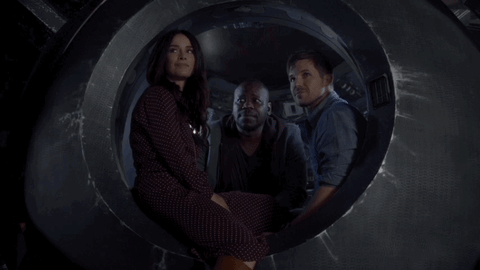 Time travel in fiction is irresistible to me, and Timeless captured that formula in a grounded, educational, and entertaining way. NBC initially canceled it after its first season, but a fan campaign fighting for its return revived it for Season 2, which definitely sucked up every opportunity to elevate the material. Another season wasn't meant to be, but a TV movie was then produced as a finale. Thinking about how little NBC did to build its viewership still bothers me, but if you're a fan of historical fiction, I can't recommend this one enough.
8) The Mindy Project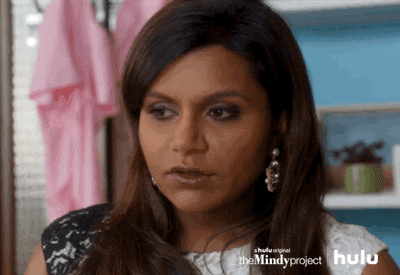 The titles that normally come to mind when people think of workplace comedies never did it for me. Mindy Kaling's quippy alter ego and her OB/GYN office of endearing doctors, all with a slew of nerdiness and resigned support for each other, was what finally gelled with me in that TV genre. The main character's confidence and observations inspired me, and completing the series was what really sparked my admiration of Kaling and her work. For me, her humor is the most relatable and realistic among female comedians, and to this day, I love following her career.
9) Derry Girls
I see my high school friend group in the Derry Girls characters. Uncool, offbeat girls and a token male attending a Catholic school, each with traits of a brainiac, a neurotic, a flirt, and a weirdo. Set against the backdrop of the 1990s Northern Ireland conflict, the show captures the experience of growing up amidst national tension that isn't your whole world but inevitably shapes it into your normal.
10) The Kids Are Alright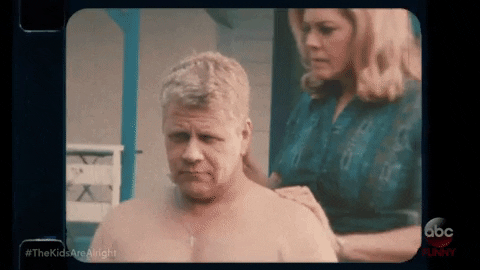 This only aired one season before its cancellation, but its end and fans' fight for more was as painful as the end of Timeless for me. During my first full year of living back at home after college, my parents and I cackled over it together every week. I still think about it a lot, and looking back, it really was a near-perfect TV comedy in the short time it had. Its quotes have worked their way into our family lexicon, and it pulled off the impossible feat of successfully casting seven young actors to convincingly play brothers and hold their own storylines. I hate that it's unavailable to stream, but even in limited quantity, it has a comfort and relatability level close to The Middle for me.
What are some of your favorite TV shows?