I always feel like I came into the podcast game a little later than everyone else, listening to some for the first time about two or three years ago. In actuality, I think there was a huge surge in podcast production over the last year or so, and the forum has gained so much more attention as literally anything in the pop culture world seems to have a well-known fan podcast now.
I'm not a huge fan of podcasts that consist of "unknowns" talking to a long-distance friend/relative/whatever. I also don't really enjoy ones produced by bigger publications that might have a more serious reputation and think podcasts will get the "young folk" interested. I've also never listened to Serial or any podcasts that are like a radio play, and I don't think I'm really interested in trying them out. My favorite ones tend to focus on a certain theme I'm already a fan of, and I love hearing deep discussion about a production's little inconsistencies or fun facts.
That being said, I'd like to share my four favorite podcasts with you and talk about why they're so great!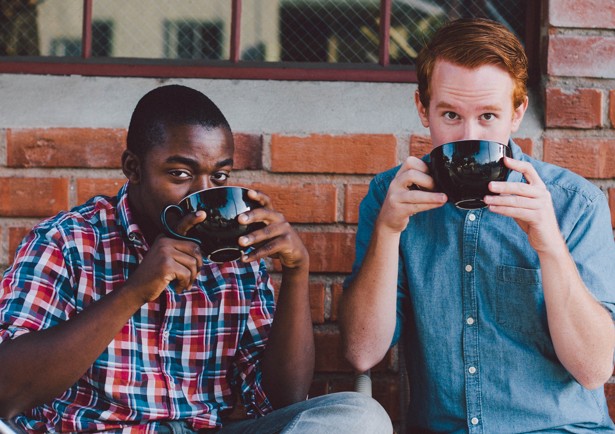 Arguably the greatest podcast success story out there, Gilmore Guys is so popular that the titular guys, Kevin T. Porter and Demi Adejuyigbe, partner with Up TV for its Gilmore Girls airings and have interviewed several of the show's stars. Coming from the perspective of a longtime fan (Kevin) and a first-time viewer (Demi), the podcast goes through each episode of Gilmore Girls and discusses characters' fashion, pop culture references, how an episode was originally advertised, general critique of the episode's storyline, and more. The guys are hilarious and have great chemistry with each other and their guest co-hosts, and they've even done live shows for some later episodes that are absolute must watches (I recommend this one if you have the time!).
It's obvious that Kevin and Demi both know more about TV than just a casual viewer would (Demi is a writer for The Good Place!), and I love how they obviously enjoy the show but aren't afraid to point out its shortcomings. They also recapped the revival episodes and Amy Sherman-Palladino's other series Bunheads, so the podcast's run is now essentially over. Since I never really kept up with it as it released new episodes, I'm still able to go back and pick out ones I haven't listened to, so it hasn't been a total breakup moment for me yet. Definitely check this out if you're a fan of both podcasts and Gilmore Girls!
Rotoscopers' Animation Addicts series is the first podcast I really got into. Admittedly, I haven't kept up with it in a couple years, but their episodes were always really interesting. Discussing both new and old animated movies from any studio, the Rotoscopers discuss their favorite parts of these films, what could've used improvement, and why a movie maybe hasn't aged well or performed strongly at the box office. If you're trying to ease into podcast listening, I think trying this one out might be a good move because you're bound to find coverage of a movie you grew up with and know well. That way, you really benefit from the podcast's conversation about that film.
I'm a sucker for a good interview series, and in-depth conversations with Broadway stars are my weakness. There are so many great forums for Broadway interviews, like Paul Wontorek's Show People series and the actress-centric website The Interval. Patrick Hinds' Theater People podcast is totally up there among the legends. He has conversations with actors, usually in their dressing rooms, about how they've gotten to the current point of their career. Regardless of the industry, I've found that I love hearing people talk about their career journey and how they overcame challenges and self-doubt. I think a lot of people also don't understand how fragile theater actors' jobs can be, and listening to Theater People definitely captures that element and how hard these people have to work for stability.
Some of my favorite Theater People interviews include Laura Benanti (and the episode with her and her mom!), Danny Burstein, Rebecca Luker, and Adam Kantor. These are great to play in the background while you're multitasking and can be quite hilarious! Patrick, if you're out there, pretty please do episodes with Jessie Mueller and Aaron Tveit soon.
I talked about this one in a recent blog, and I totally believe it's the most entertaining of the Bachelor Nation stars' podcasts. Olivia Caridi, a "villian" from Ben Higgins' season of The Bachelor, interviews reality TV stars and unlikely behind-the-scenes people connected to this world (Bachelor Nation spoiler king Reality Steve, the women behind HuffPost's Here to Make Friends podcast). I loved her conversation with Reality Steve, which was very much the two of them interviewing each other rather than it being one-sided. I don't follow Reality Steve or his spoilers, but what he does kind of fascinates me, and Olivia asking him questions from the perspective of a former cast member was so interesting. I've only listened to her Bachelor-related podcasts, but those go so in depth about the little-known facts of living in the Bachelor world.
What about you? What podcasts do you love listening to?